| | |
| --- | --- |
| Caerau Dragon Bowmen | |
Courses
Limited Beginners Courses Now Available
We offer a beginners course of two 3 hour sessions on consecutive Sunday afternoons by Archery GB qualified coaches who will instruct you as you progress, covering range safety rules, warm up exercises, bare bow & sighted shooting, etiquette, scoring & an explanation of equipment.
All equipment is provided by the club during your lessons & for a few weeks after completion when you will need to consider purchasing your own.
We can advise on equipment & specialist archery shops where you will get expert advice on your purchase but please do not be tempted to purchase on-line or from eBay, you could end up with a very expensive mistake!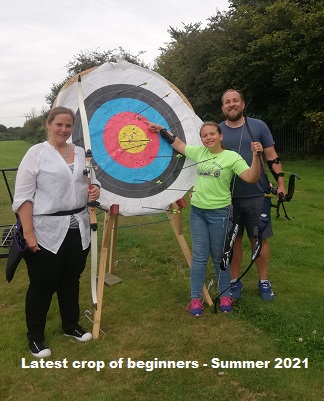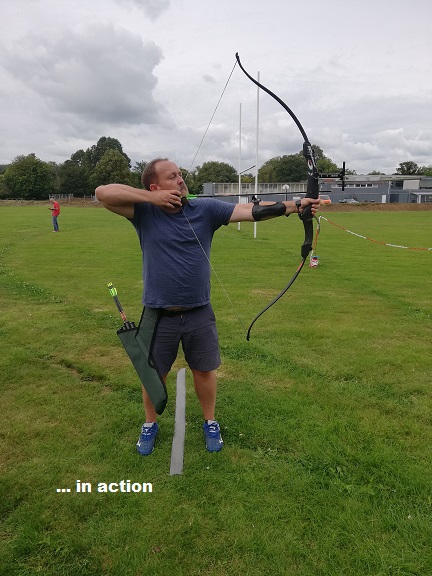 On completion of the course you should have a good appreciation of archery safety and basic awareness of good shooting posture. After the course you have two options, either stop shooting or we hope that you will register as a club member and continue to shoot independently.
The club is affiliated to the Glamorgan Archery Association, the Welsh Archery Association & Archery GB the national governing body for target archery in the UK. As a member of Archery GB you will be able to shoot at any other Archery GB affiliated club, this is useful when on holiday or if you go off to university.
We regret that we cannot offer lessons to children under the age of 10.
Course Fee
Cost for the two Sunday sessions is £60 payable in advance to secure your place.
The course fee includes insurance, coaching & all equipment hire during your lessons.
Archery Beginner Course Start Dates
All beginners courses for 2021 are fully booked.
The coaching team will be concentrating on progress and performance coaching of club members during the Summer outdoor season, therefore we will not be offering beginners courses until September.
If you wish to be added to our waiting list then e-mail us at: coaching@caeraudragonbowmen.wales
Archery Development Courses
These courses are more suitable for those archers who have been shooting for several months after their beginners course.
They will be designed for archery improvement and will concentrate on correct posture, technique, anatomy and an individual equipment check.
Dates and course fees to be announced.